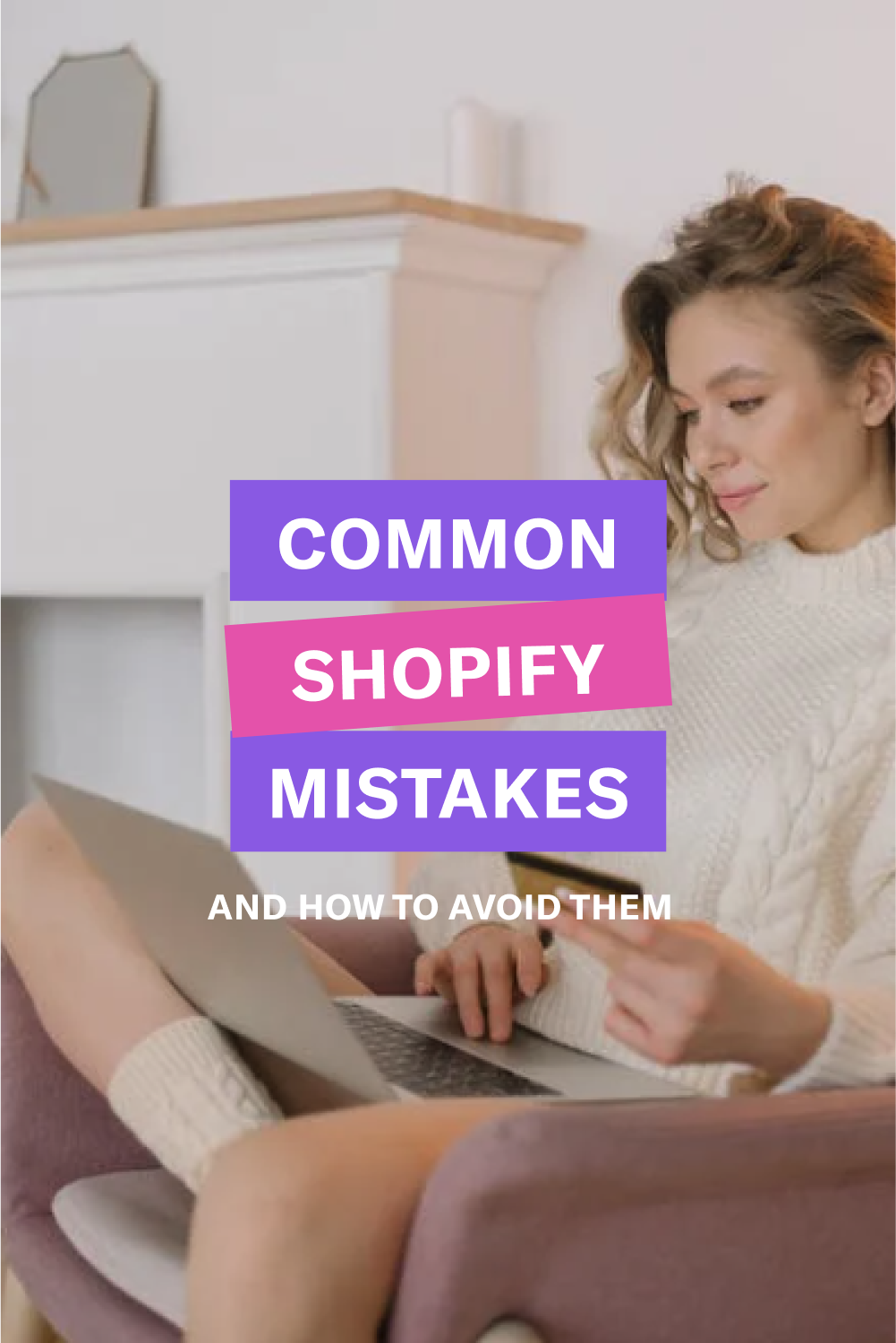 We recently talked about the pros and cons of using Shopify to set up your online store. Today, we are going to go over some common mistakes we often see when it comes to Shopify.
1. "I have a Shopify store, customers will follow"
The Shopify platform offers amazing features that can help you scale your business at a faster pace. However, If you think that Shopify will magically send customers your way, think again.
To ensure your store's success, it's essential to continuously work on its promotion and optimization.
2. Not knowing your ideal customer
Selling without knowing your target customers is truly a shot in the dark. You will eventually sell something, but you will fail to build up the longevity of your business.
When you know your ideal customer, you can easily create a buyer's persona and develop efforts that are segmented and highly efficient. In the long run, it will save you time and money to know exactly who you are selling to.
3 Having incoherent branding
Inconsistent branding is one of the most common mistakes people make while creating a Shopify store. When your branding is a mess, you are at a higher risk of losing the interest of your potential clients.
To help you out, we've made a list of important things to consider:
Include a strong company logo
Be consistent with your color palette
Use no more than 3 fonts in a consistent way 
Make sure you use the same tone of voice throughout your site
4. Keeping SEO options as default
SEO (Search Engine Optimization) is one of the most crucial elements for your site's digital marketing efforts. While Shopify provides default options for SEO, we suggest you don't trust them blindly.
When you take the time to customize your pages for SEO, you improve your chances for better page ranking.
5. Not setting up Google Analytics
Another common mistake to avoid while creating a Shopify store is not setting up Google Analytics the way the Shopify platform suggests.
Not setting up Google Analytics is a huge missed opportunity to learn about your target audience, identify business opportunities, and improve your marketing efforts.
We hope this was helpful! If any of this feels overwhelming, don't worry, our Shopify experts are here to support you.
If you are looking for help creating or optimizing your Shopify store, don't hesitate to reach us!